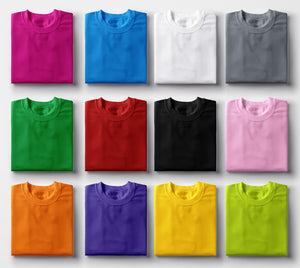 How To Fold A T-Shirt
For some people, folding a T-shirt is also seems like a household task. There are some people who dedicate even a few hours of their day to T-shirt folding.  These people never want to make mistakes while folding T-shirts. They just try to have tidy and perfect looking wardrobes. We can even say that some people have a sickness of folding T-shirts. People who want to fold T-shirts need to save time. So how to fold a T-shirt ?
How To Fold A Long Sleeve T-shirt Fast
A T-shirt folder machine is the fastest way to fold your T-shirts. You can buy it online or you can make your own machine with cardboard. How to fold a T-shirt with a machine? The machine should be divided into 4 pieces, and you will place your T-shirt in the middle and the sleeves will be on the right and the left pieces. Firstly, you have to put the right arm to the middle, then do the same thing with the left arm. Now you have 2 pieces left. Finally, you will take the last part from below to the upper part. Here we go, your T-shirt is already folded. This is the fastest and the easiest way to fold. 
Make your own T-shirt folding machine
How to make a T-shirt folding machine? You just need a big cardboard and a scissors. Start cutting it as the picture we gave you below.
It does not matter if you have a long sleeve T-shirt or a short sleeve. This machine can fold every kind of T-shirt easily. You no longer need to think about how to fold a T-shirt because, owing to this machine you do not need to spend time on it. If you have a shirt, you can fold it in the same way.
Folding A T-Shirt
Housework becomes annoying for women after a while. Many women are now looking for practical methods. It takes a lot of time to fold the accumulated laundry after ironing. It also wastes your time and increases your fatigue. Thanks to the T-shirt folding machine that will make everyone's life easier, people will save their time and get better results than they would do manually. The effort you put on your clothes will not be wasted, because your clothes will no longer be wrinkled. Now you can easily sort your clothes according to their colors and then you can store them perfectly in your wardrobe.
How To Fold A T-Shirt For Travel
Are you going on a vacation? Do you know how to fold a T-shirt for travel? You do not need to waste time while folding and putting your clothes in your suitcase because your clothes will always be ready for a vacation. You will be able to keep it unwrinkled by simply taking it and placing it in your suitcase. 
You may like it: How to start a T-shirt business?
---