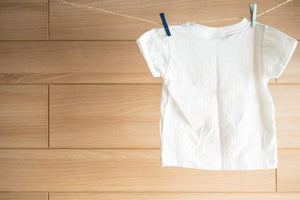 How to make a t-shirt
T-shirts were first introduced in 1920, and to date, it has evolved into a multi-billion dollar market. Now t-shirts aren't casual, but current fashion trends allow them to be used as formal wear in overalls. The Fortune of t-shirts is growing exponentially, and experts predict it to reach stunning new heights of 10 billion dollars by 2025. T-shirts aren't only confined to formal or informal wear and create brand awareness and run several campaigns by establishing it as a marketing tool for big ventures. It's never late to start something, and it remains true if you want to start your t-shirt business and grow it exponentially. Two things that remain true for every business are the quality you provide and how well you market your product. Let's talk about how to make a t-shirt and the steps it involves;
Raw Material
Making a t-shirt isn't something like making a pancake watching a video from Youtube. Many minor refinements may don't seem much, but actually are worthwhile in the aggregated process. Read till the end to know what it really takes and how to make a t-shirt. Exceptional quality is expected from a premium product to deliver a real blend of refined products and endures all of its greatness.
The answer to how to make t-shirts; High-quality ones, is premium materials. Premium brands like Aviva Dallas itself use 100% premium cotton to manufacture their t-shirts. Some other high-end manufacturers also use highly refined polyester or cotton/polyester mix. Use premium natural dyes and organic fibers for your shirts to minimize environmental effects. One-inch rib knits often get the job done, but two-inch rib knits are required for heavy fabric. Neckband and shoulder seams are bind together and reinforced through threads. Fine quality thread provides a friendly, aesthetically pleasing feel.
Manufacturing Process
There is no rocket science involved, how to make a t-shirt, but you need to grip many fundamentals to keep things right. The manufacturing process is mostly automated; you need to have an excellent design, whether it is a crewneck or long sleeve. There is always an idea, a design that comes into account by a pleasant and precise cutting of the material used, fine cotton.  Un tubed fabric is then stitched together on the sides by a fine thread. Neckbands and bands on sleeves are stitched with the same color as the shirt to provide a seamless design, while on the inside, mostly white line is used to make things easy for large-scale production. It also happens to be cost-effective when the same color is bought in bulk.
Every technique, every method, every process, and material involved in the manufacturing must be exceptionally well. Making t-shirts is easy but maintaining the quality is the challenging part. Apply proper standards and impose regulations to maintain the quality. Use flat and wide hems to prevent any wrinkling effect. The stitching must have some room. If the shirt is stretched, it won't wear out, and the same is true for materials used. Now you finally know how to make a t-shirt.
---