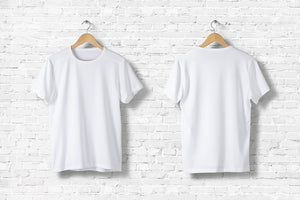 How To Start A T-Shirt Business
Starting a new business is the first step to a big change. T-shirt design and printing have become trendy in recent years. People are focusing on the t-shirt business and the reason for this is the spread of social media. Increasing the number of people who use social media enthusiast entrepreneurs to start a t-shirt business. The first step to being successful in the working area is to know how to start a t-shirt business. 
How To Start A Successful T-shirt Business
Entrepreneurs who want to be successful in the field of business should do competitor analysis firstly. If you decide to enter a T-shirt business area you should know that you will have a lot of competitors. T-shirt business sector is a very large area and you need to know how to create the best designs to take the attention of people.
Finding a good designer who will create unique designs and add new qualities to what competitors have will take you one step further. For the first step of entering social media, just create an Instagram account with an attractive username. Then you can share your unique designs to take people's attention. Having an effective social media account is one of the best steps to understand how to start a t-shirt business.
The next step is to start a t-shirt business is to find a suitable workplace to create the best products and also the production place should be well equipped. You need to be trained well or train your workers about how to use the equipment properly.
T-shirt business needs lots of research because trends are always changing and if you want to be one of the best among the competitors then you have to follow new trends. The answer to the question of how to start a t-shirt business depends on where you actually want to be popular. If you are aiming to be popular on social media, then you need to explore the t-shirt industry on Instagram, Facebook, Pinterest, or wherever you want. Finding the target audience will absolutely increase your sales. 
T-Shirt Business Opportunities
Being in the industry of producing t-shirts will bring you a lot of opportunities. For example, you have an opportunity to produce your own designs or you can take customers' opinions to produce individual products. Individual products have chosen the most in the t-shirt business.
People generally want to make special designs for their loved ones and there are a lot of special days such as birthdays, wedding anniversaries, the first meeting anniversaries or when a friend started a new job, people want to give special gifts. You can find gifts everywhere, but the t-shirts which are produced for a special request are the most preferred ones.
You can make your loved ones happy on their special days with your own designs or you can get help from the websites or social media accounts of t-shirt businesses. Once you understand what your target audience needs are, then it means that you know how to start a t-shirt business.
 You may like it: How to fold a t-shirt?
---